ABOUT US AND OUR FABULOUS FURBABIES  
Quality AKC & CKC Chihuahuas and CKC German Shepherds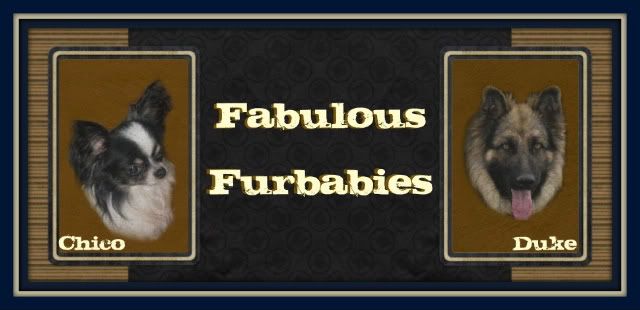 Email me at cardwellb@sbcglobal.net 
ABOUT US AND OUR FABULOUS FURBABIES  
Quality AKC & CKC Chihuahuas and CKC German Shepherds
Welcome to our fabulous furbabies site where you are sure to find your next little family member, our AKC & CKC Registered Chihuahua's are hand raised in our loving home in Indiana. Chihuahua's are a great loving and loyal addition to any family and will bring lots of love and joy to all that are involved with them. We are a small, hobby breeder that fell in love with the breed and wanted to share them with other families that are interested in a small apartment sized dog or just to have a lapsize dog. Chihuahua breeding is like a box of chocolates, we never know what we will get until they are here.  We do not call them TEACUPS, that is an improper name for the small ones. We get long and short haired chihuahua's. The sizes range from 3 pounds up to 6-8 pounds at adult weight. Each puppy will come with proper AKC and/Or CKC registration papers, UTD booster shots and deworm included in the price. We do not ship or deliver, you must pick up your pup and see it in person, before you purchase to make sure it is healthy and the right fit for your family. Please feel free to surf through our site and enjoy your stay.  Please feel free to email me with questions.   
Not into the little dogs? Want a big manly dog?
Why not check out our Long coat German Shepherd pups. We will only have a couple litters a year, so get yours when you can. Please check out our CKC German Shepherds page.